Dr. Lindsay Galway | Team Lead
I am an interdisciplinary health researcher trained in public health and environmental health. My work spans the social, natural, and health sciences and aims to bring together multiple perspectives in order to comprehensively understand, and collaboratively address, complex social-ecological challenges, with a focus on climate change. Using an interdisciplinary, applied, and community-engaged approach, her current research activities focus on three core areas:
(1) Investigating the impacts of climatic and environmental change on health and wellbeing;
(2) Using place-based approaches to respond to, and address, climatic and environmental change in ways that promote sustainability, health, and social justice; and
(3) Supporting integration, transdisciplinary research, and intersectoral action through methodological and practical innovations.
I am highly engaged in sustainability initiatives at Lakehead University and community climate action. I find inspiration from my young children, my students and colleagues, and our great Lake Superior.
Current graduate students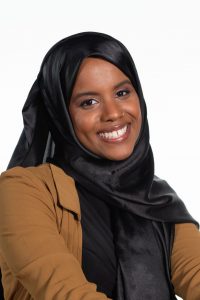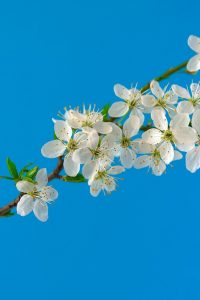 Brigitte Champaigne-Klassen
Henrike Burkhart
PhD candidate| 2020-present
Rike shifted focus to a PhD program in the Department of Health Sciences after a 20-year career in forestry and natural resource management. Her work experience encompasses policy, planning and land use issues/conflicts related to forest ecosystems in both urban and rural Canada. Her research interests cross disciplines and include topics at the intersection of  human and ecosystem health as seen through a systems lens, inlcuding urban ecology, land use planning, the political ecology of health and drivers of change in socio-ecological systems.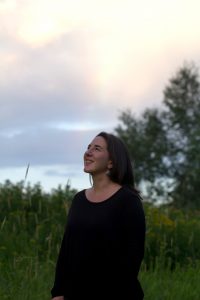 Kelsey Jones-Casey   
PhD Candidate | 2020-present
Kelsey Jones-Casey is a PhD student in Lakehead Universities Health Sciences program. For the past 15 years she has worked in the public and NGO sectors on issues at the intersection of climate change, land rights, and other structural inequities.

Rachel Portinga
PhD Candidate | 2018-present
Rachel Portinga is a PhD candidate at Lakehead University and a leader in the Lake Superior Living Labs Network. She is interested in promoting food security, food sovereignty, and sustainable actions through collaborations with universities, community partners, and policy-makers.
Shadiaya Aidid
MSc Candidate | 2019-present
Shadiya Aidid is a Master of Health Sciences student at Lakehead University specializing in Social-Ecological Systems, Sustainability & Health. She has an Honours bachelor degree in Environmental Studies from York University and has an interest in social, environmental and food justice. 
Brigitte Champaigne-Klassen
MSc Candidate Candidate | 2020-present
Brigitte is a Master of Health Sciences student at Lakehead University specializing in Social-Ecological Systems, Sustainability & Health. As an artist and STEM educator,  she is interested in exploring how digital tools can be used to re-conceptualize narratives of health equity and environmental justice through a planetary health lens. 
Aynsley Klassen
MSc Candidate Candidate | 2020-present
Aynsley is a Master of Health Sciences student at Lakehead University specializing in Social-Ecological Systems, Sustainability & Health. Her professional experience working in youth justice and community-based climate action, coupled with personal experiences of mothering and navigating mental health systems, have led to her research investigating the mental, emotional and spiritual health impacts of climate change on youth activists.
Michaela Bohunicky
MSc Candidate Graduate | 2018 – 2020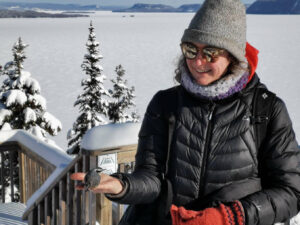 Michaela is a white settler dietitian from Winnipeg, Manitoba who is passionate about critical dietetics and just food systems. Her thesis at Lakehead University looked at how food movement organizations are interrogating settler colonialism. She remains in Thunder Bay and has taken on a nutrition counselling role at a community health centre.  Click here to download Michaela's thesis. 
Rob Sanderson
MSc Candidate Graduate | 2017 – 2020
Robert Sanderson is currently working as a planning and evaluation specialist with the Northwestern Health Unit leading a project investigating the health impacts of climate change with Northern Ontario.  His Master's thesis research explored how health professionals perceive and communicate climate change and the impacts to health. 
Andrea Fortin
MSc Candidate Candidate | 2017-present
Andrea Fortin's Thesis focused on "The Effect of Sociodemographic and Health System Factors on the Association Between Multimorbidity and Colorectal Cancer Survival". She graduated in 2021.
Dr. Charles Levkoe
Canada Research Chair in Sustainable Food Systems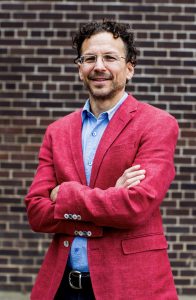 My research uses a food systems lens to better understand the importance of, and connections between social justice, ecological regeneration, regional economies and active democratic engagement. Working directly with a range of scholars and community-based practitioners across North America and Europe, I study the evolution of the broader collective of social movement networks which views the right to food as a central component of more sustainable futures.
Mobilizing existing partnerships, I integrate my research and teaching through community engaged learning pedagogies and support students, community partners and scholars to be actively involved in knowledge cogeneration. Through community-based, action-oriented inquiry and teaching and the development of placed-based action projects, my research contributes to critical discussions that inform theory, civil society action and public policy.
I have also been involved in community food security and food sovereignty efforts for over 15 years and have worked as a community-based researcher, operated an organic farm and led programming with non-profit organizations across Canada and in the Middle East.
 For More information on my research program see https://foodsystems.lakeheadu.ca/
Dr. Helle Møller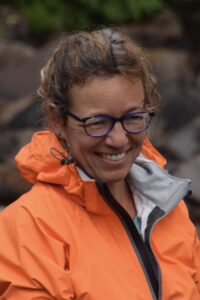 I am an interdisciplinary health researcher and teacher with a background in medical anthropology and Nursing. I am Danish of origin; my training has taken place in Denmark and Canada. I am passionate about the North and its beautiful and resourceful peoples and environments. Framed within a social justice perspective my areas of research and teaching span the determinants of health with an emphasis on the North.
Dr. Rebecca Schiff
I am a transdisciplinary scholar with grounding in sustainability studies, health sciences and public health, social work, community development, environment and geography, and justice studies. Much of my research investigates community health and social issues for marginalized communities across diverse urban, rural, and remote geographies. My research focuses on determinants of community wellbeing, social service systems, and social aspects of sustainability, with an emphasis on community – engaged methodologies, community co – generation of knowledge, and integrated knowledge translation. My work applies an equity lens to the examination of social policy and programs, with a focus on the needs and voices of those most socially, politically, and economically marginalised. I have been actively involved as a board member and supporter for a diversity of organisations and associations focused on social justice at local, national, and international levels. With a focus on community – engaged, place based, and action oriented projects, the primary goal of my integrated research and learning activities is the translation of new and existing knowledge into program and policy change to achieve health equity and the transformation of health and social service systems.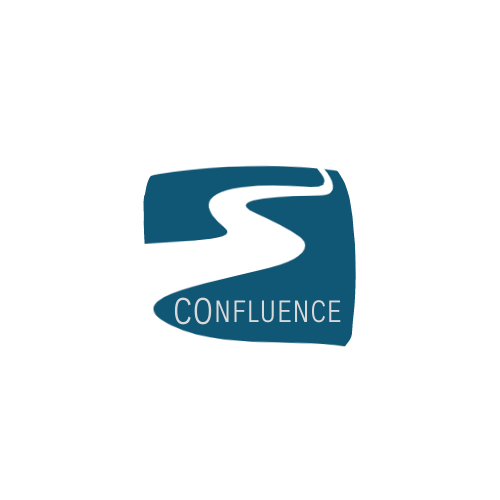 401 Red River Rd Thunder Bay, ON P7B 1B4